Intruder Alarms | CCTV | Fire Alarm Systems | Access Control |
Commercial & Domestic Security Systems Throughout the South West
A and M Security
Commercial and Residential Access Control Systems
Access control enables you to electrically restrict who has access to your building and or rooms and areas within the building. Whilst traditional mechanical locks allow you to secure your building, lost or stolen keys are both costly, and inconvenient to replace, with a chance of keys having been copied, further reduces the level of security. We work with leading access control manufacturers to ensure that we can offer you the best, and most effective solution to meet your particular Access Control requirements.
Even if your Access Control was installed by another security system installer, we will still offer you a security maintenance contract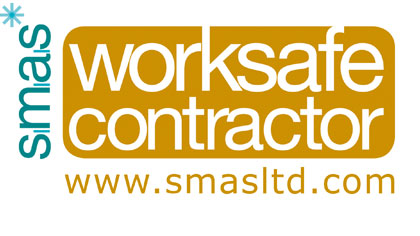 Our Commitment to Health & Safety
Being a worksafe contractor demonstrates A & M Alarms commitment to safe working practices.
Full Range of Commercial and Residential Access Control Systems
Single or Multi Point| Card, Keypad & KeyFobb | DDA Compliant | Biometric Door Entry Systems
Over the last few years there have been major innovations in access control technology so choosing the right equipment needs careful consideration. A and M Alarms have over 29 years experience designing and installing a wide range of Access Control systems, from simple one door controllers with a keypad entry to multi door PC based systems with proximity readers, CCTV integration and remote administration with event log capability.
Why Choose A & M Alarms for your new Access Control System?
Installing, Servicing and Maintaining Access Control Systems for over 30 years.
A and M Alarms take care every aspect of the design, installation, maintenance, repairs and technical support of your Access Control System. Our team of specialists can offer a comprehensive service which covers both residential and commercial systems which use audio, analogue, video or digital technology to provide a truly reliable access control solution.
Our expert technical support and advice will ensure that your system always runs as efficiently as possible, whilst the experience of our engineers guarantees that we will always provide a service of the very highest standards. A&M Security has over 30 years experience and has a reputation for providing excellent customer service with its priority being technical support and after care services.
If you would like to discuss how we can help with your access control requirements then please call, we are happy to answer any questions you may have or to book an initial consultation.