A and M Security
A & M Security Services Since 1985
We provide 1st class Fire & Security solutions for all Devon & Cornwall.

Welcome to our Website
Commercial & Domestic Security Solutions and Fire Alarm Systems
Established in 1985, A and M Alarms have built a reputation for prompt, reliable service and a comprehensive 24 hour a day, 7 day availability throughout Plymouth, Devon and Cornwall.
Whether you're a large business owner or an individual residential customer, you'll receive the same, high level of service and attention to detail from our team of professional, time-served technicians working throughout Plymouth, Devon and Cornwall. All of our technicians are trained to the highest standards and have successfully passed security screening, so you know with confidence that the integrity of your premises, site and system will always be protected.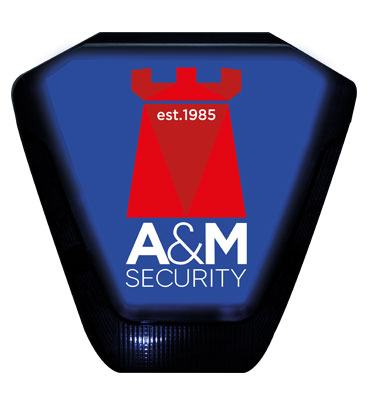 Why Choose A & M Security for your next Commercial or Domestic Security Solution
Upgrades and new installations for Security and Fire Alarm Systems
Regular Service contracts to cover repair and scheduled maintenance
Full range of services for both commercial and domestic clients
We can repair, service and maintain security systems and Fire Alarms we did not install
24 hour Emergency service for commercial intruder alarms, Fire Alarms and domestic systems
Security Systems Alarm Inspection Board (SSAIB) approved and SSAIB Certificate of Excellence winner
Security and Fire Alarm Solutions throughout Devon and Cornwall
We regularly takeover and update Alarm, CCTV and Access systems installed by other companies. We will provide you with a report detailing your systems effectiveness and make repairs and alterations to bring it up to standard, if required..
Burglar Alarms
A & M offer an extensive range of wired and Wireless Burglar / Intruder Alarms for both Residential and Commercial clients, throughout Plymouth, Devon and Cornwall.
Learn more »
CCTV Systems
Our Commercial CCTV and Residential CCTV systems are installed to the highest of standards, A & M alarms will repair or replace existing CCTV systems.
Learn more »
Fire Alarms
A and M Fire Alarms specialise in supporting businesses and organisations, providing them with a first class service for their Fire Alarm systems, repairs and maintenance.
Learn more »
Access Control
Our range of access control systems includes Pin Code, Card or biometric access control systems for businesses, residents, building or property owners.
Learn more »
Wireless Systems
Wireless Alarm System products, applications and technologies have improved so much we now feel happy to recommend these products to our customers, commercial or residential.
Learn more »
Repairs and Service
To ensure your Burglar Alarm, CCTV, Fire Alarm or Access Control Systems reliability, we offer various repair and service options for commercial and residential installations.
Burglar Alarm Systems

CCTV Systems

Fire Alarm Systems

Access Control Systems
Our Clients Include